Alpharetta Tile and Grout Cleaning Services
Tile and Grout Cleaning Gets All The Dirt Off Your Floors.
Are you tired of seeing dark and discolored layers on your tile? Call Dry Fresh Plus! At Dry Fresh Alpharetta Tile and Grout Cleaning, we will help you get your tiles looking brighter and newer.
In our busy lifestyles, cleaning up tiles is not the first priority yet daily use has its toll. Despite recommendations of cleaning tiles out once a week, most people usually do once or twice a year. Tiles accumulate dirt and wet areas are more susceptible. Over time, grout develops in the corners and between tiles and becomes very hard to remove.
Cleaning your ceramic tiles can be a very arduous task. Grout can accumulate thickly and deeply into the corners and in between tiles. Moreover, with dust, grease, and oil particles added in as well. Bending on your hands and knees to get to these areas can be a very time-consuming and tiring activity.
We can offer you professional tile and grout cleaning services in Alpharetta, Georgia. Our professional team will clean your ceramic tiles and floors to your complete satisfaction.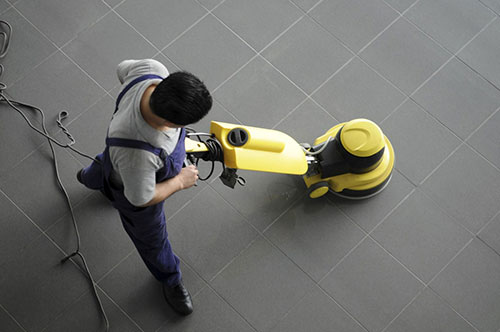 Alpharetta Tile and Grout Cleaning professionals uses specially formulated cleaners.
Ceramic tiles are used all over houses and apartments today in kitchens, bathrooms, and entryways. At Dry Fresh, our service technicians come fully prepared. Our cleaners and machines are specially formulated and equipped with bonnets and brushes for a thorough ceramic tile cleaning. Our Alpharetta tile and grout cleaning services include continuous abrasion methods to penetrate and remove dirt from surfaces. As a result, crevices, corners, and pores all open up and look brighter and cleaner. They'll look similar to when they were brand-new and recently installed. Our ceramic tile and grout cleaning is so thorough and effective. Consequently, it can make rooms appear larger, cleaner, and brighter.